Academy Facilities
Island Career Academy is a Nova Scotia Department of Labour and Advanced Education Registered Private Career College The Academy's modern spacious campus is located at 721 Alexandra Street in Sydney. Click here for directions.
The campus also includes a cafeteria, instructors and administration offices and ample free parking for students.
Child Care Centre
ICA Child Care Center is licensed to accommodate 15 children between the ages of 18 months and 5 years. In addition to serving as an on site lab for the Early Childhood Education training program, the centre provides care for children of students enrolled at Island Career Academy as well as children from the community in general.
All early childhood educators at ICA Child Care Centre have completed a diploma in Early Childhood Education.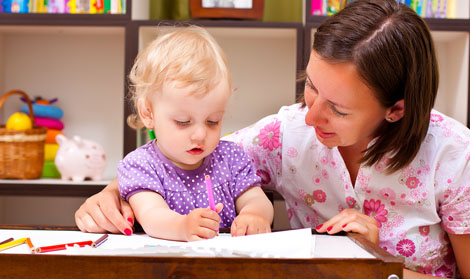 Contact: Cathy MacMullin, Director ICA Childcare Centre Call: (902) 564-4940 Fax: (902) 562-6175 or Visit: 721 Alexandra Street, Sydney
Hours of Operation: MONDAY TO FRIDAY 8 AM - 5 PM
Service includes:
Full day childcare for toddlers (18 to 35 months)
A pre-school program for children (36 months to 5 yrs)
A special needs program
Morning, afternoon snacks and lunch are included.